DESPERATE TO CHANNEL YOUR INNER GOSSIP GIRL AND FIT IN WITH THE WALDORFS? CRAVING A CLASSY JACKET FOR BRUNCH AT THE COUNTRY CLUB? THIS FITTED BLUE BLAZER WILL GIVE YOU THE SCHOOLGIRL GLAMOUR YOU NEED TO PERFECT A "TRUSTFUNDER CHIC" ENSEMBLE.
$25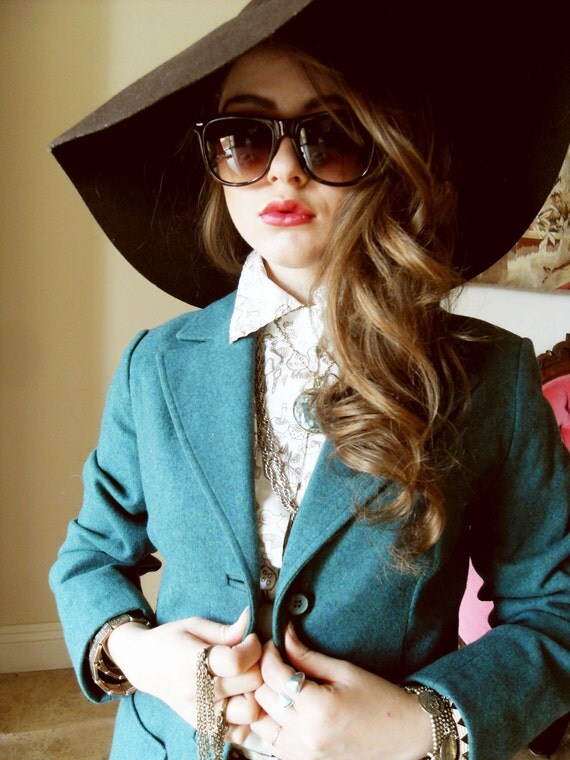 ANY GRUNGY GET-UP IS ONE STEP SHORT OF PERFECT WITHOUT THIS STRIPED CAP. THROW IT ON BEFORE A DAY OF SKATING DOWN THE BOULEVARD AT VENICE BEACH. OR PAIR IT WITH A STUDDED COLLAR AND REFLECTIVE LENNONS FOR A SUBTLE ROCK VIBE.
$8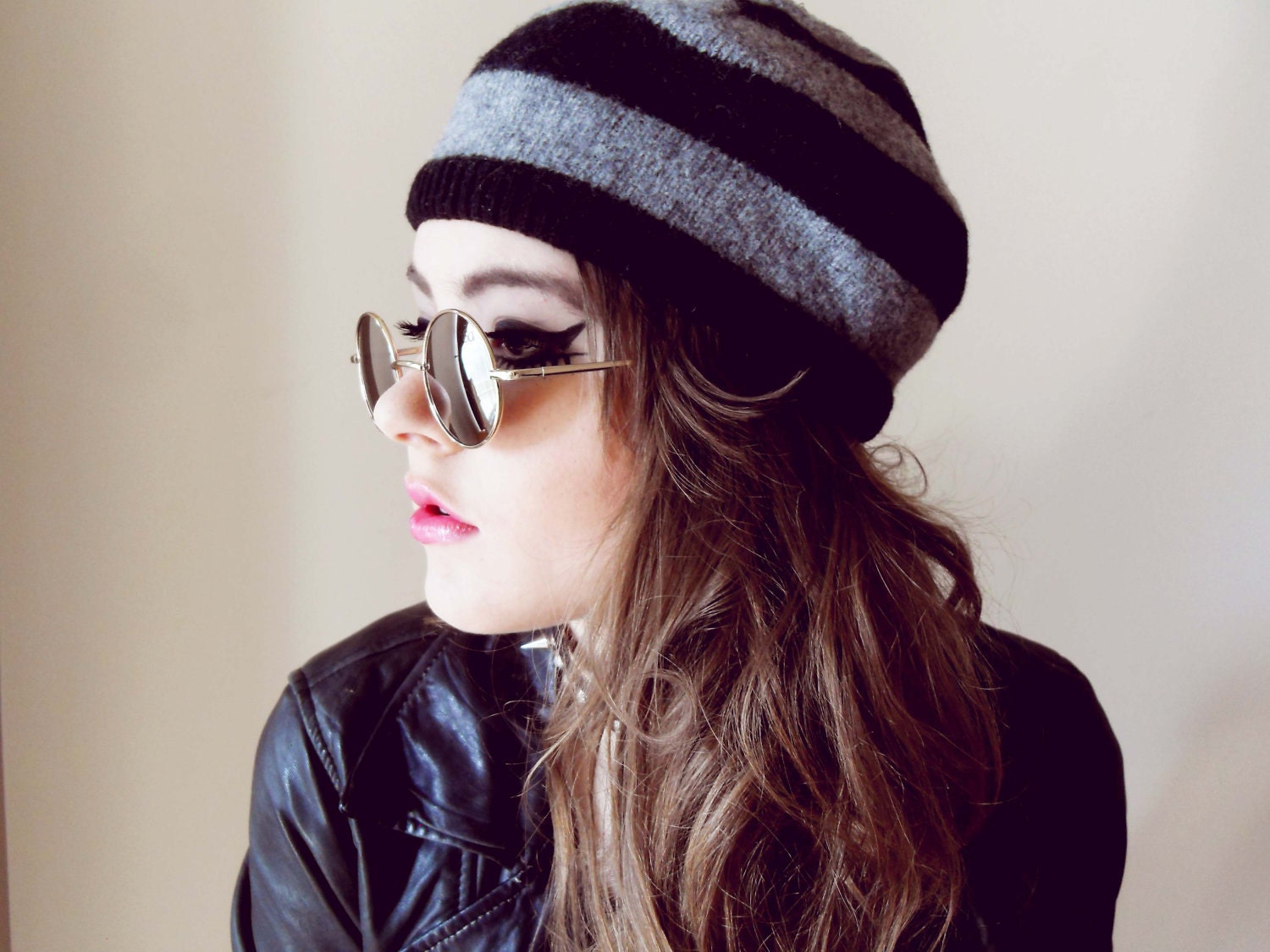 NOBODY MESSES AROUND WITH A GAL IN PURPLE RUFFLES. LET YOUR SLEEVES DO THE TALKING WITH THIS STEAMPUNK THIGH-LENGTH TOP. TUCK IT INTO A LACY SKIRT OR LAYER IT OVER FISHNETS. TURN HEADS, STEAL THE SPOTLIGHT.
$12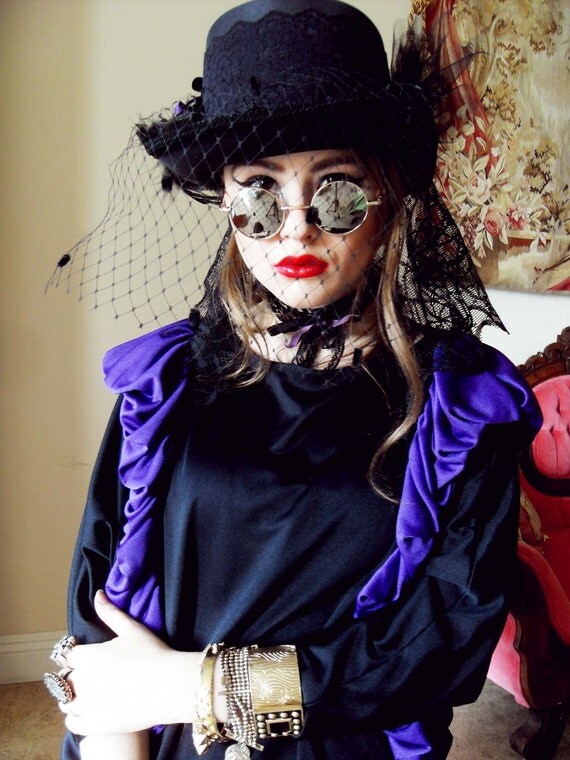 IF YOU'RE LOOKING FOR A TOP THAT'S AS BOHEMIAN AS IT IS ANGELIC, THIS LACE-PANEL BLOUSE HAS YOUR NAME ALL OVER IT. FEATURING LAYERS OF WHITE COTTON, THIS SHIRT IS PERFECT FOR DANCING IN THE MOONLIGHT AND SLEEPING IN THE GRASS.
$12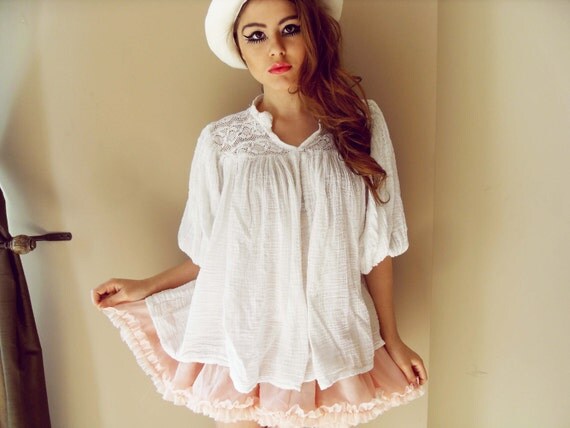 WHAT BETTER WAY TO CELEBRATE A SUMMER OF LOVE THAN WITH A PEACE SIGN CROP TOP? THIS BREEZY TEE FEATURES BATWING SLEEVES AND A FEMININE V-NECK.
$10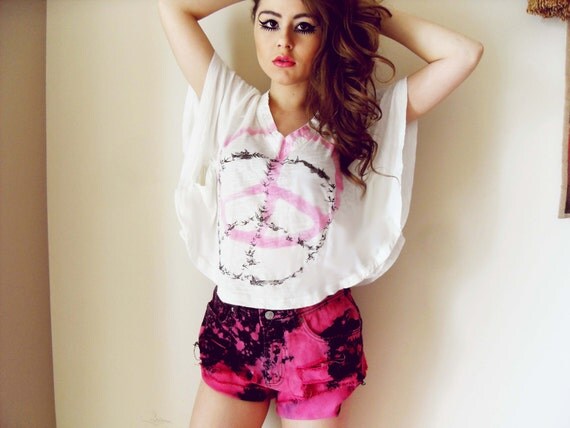 NOTHING BEATS WHITE-ON-WHITE IN THE WINTERTIME. PAIR THIS KNIT SWEATER WITH A CREAMY SCARF AND STRAND OF PEARLS. OR LAYER IT OVER A BLOUSE AND SLACKS FOR A LOOK THAT'S COZY AND CASUAL.
$10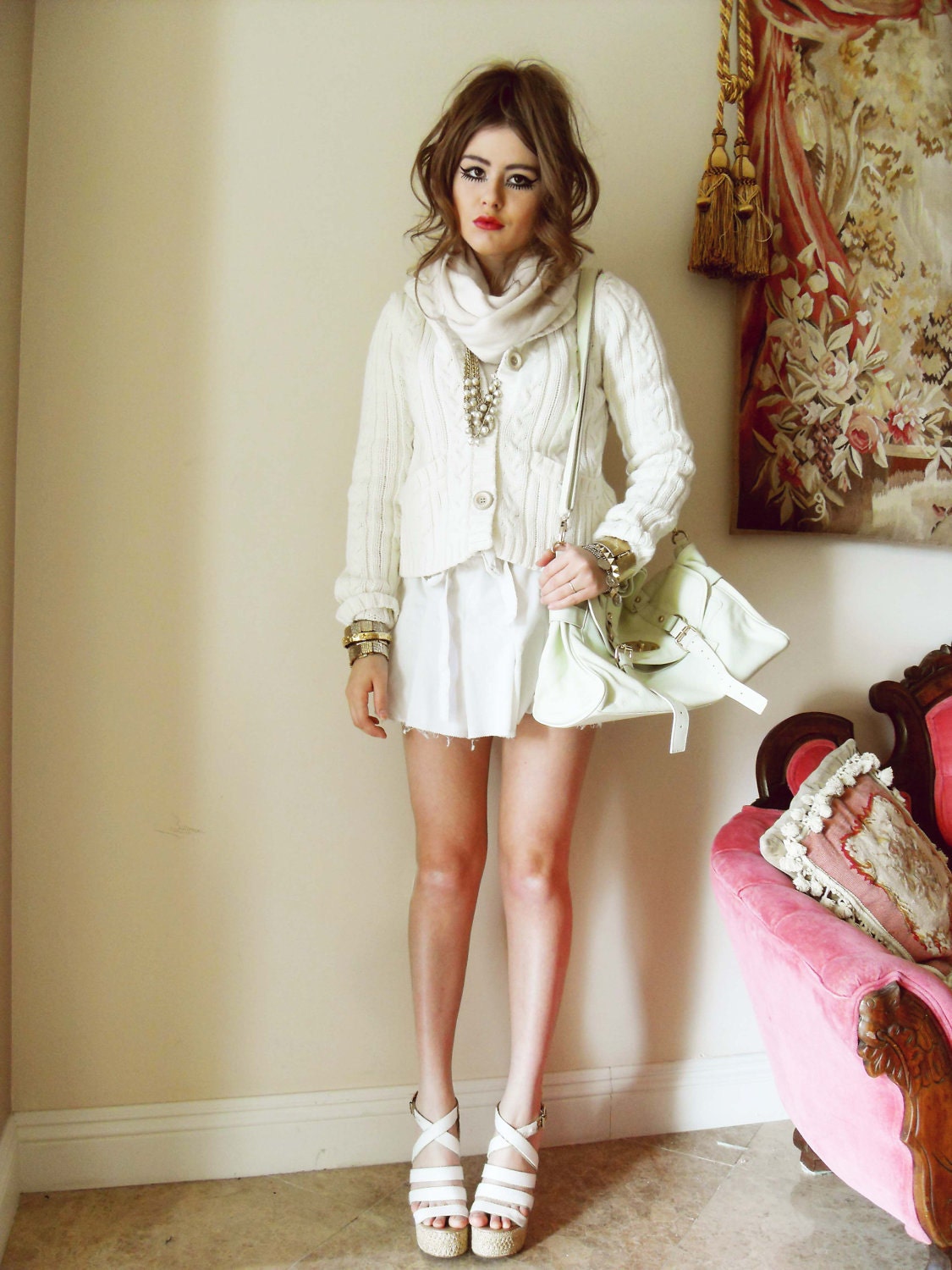 ACID-INSPIRED OR NATURALLY PSYCHEDELIC? YOU DECIDE. THIS RED-ORANGE HIPPIE GOWN FEATURES BELL SLEEVES, A BLACK RIBBON WAIST, AND BEIGE DETAILS ON A SHEER OUTER LAYER. IF YOU SEEK A DRESS FOR BOHEMIAN ADVENTURE, LOOK NO FURTHER.
$20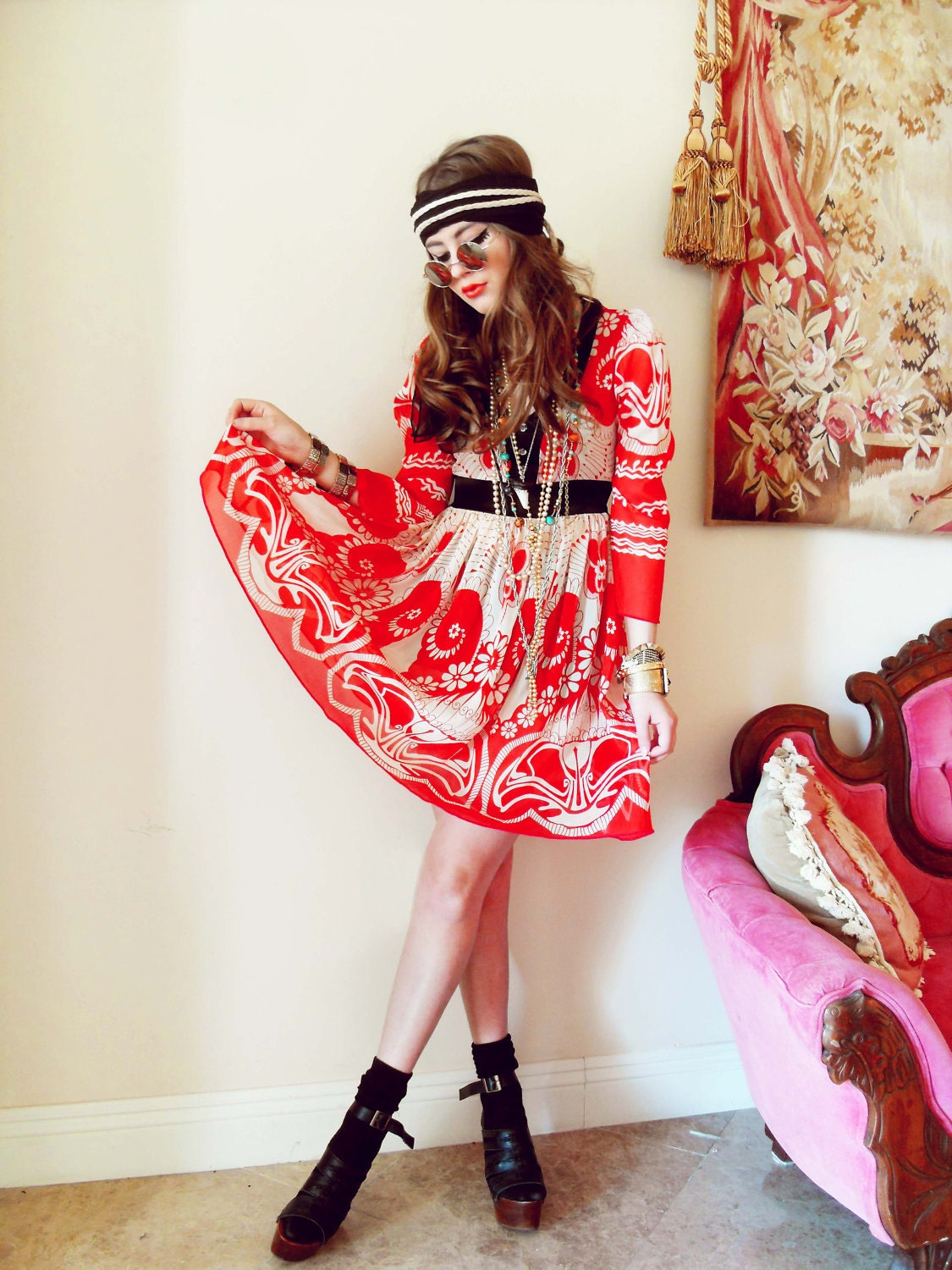 YOUR 1999 CYBER RAVER OBSESSION IS SHOWING. TIME TO PAIR THIS NU-MILLENIM BOMBER JACKET WITH CLUB KID PONYTAILS AND SOME 6-INCH PLATFORMS. S CLUB 7 WOULD BE PROUD.
$12